Club Cooee - Avatar 3D Chat & Virtual World Messenger.
There
, you meet people, chat, dance, watch videos, listen to music, decorate your rooms and more.
How to walk?
- to walk you have only to click the floor. to sit you have to click on the chair, sofa, etc..
The view
- to change your view you have to right click on floor or something, then to move your mouse. to zoom in/out you have to use your mouse wheel.
Set your status message
-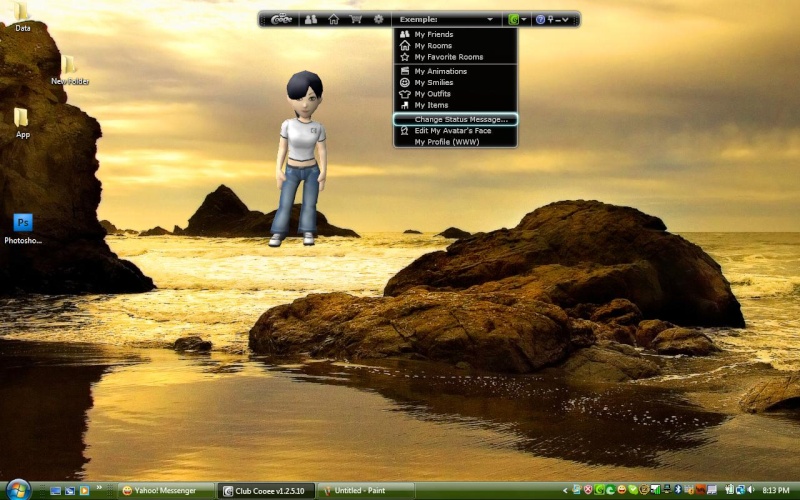 - first click where you see your name (look in the pic) and then click on
Change Status Message...
. There write your status and click OK.
Edit your avatar face
- Click where you see your name,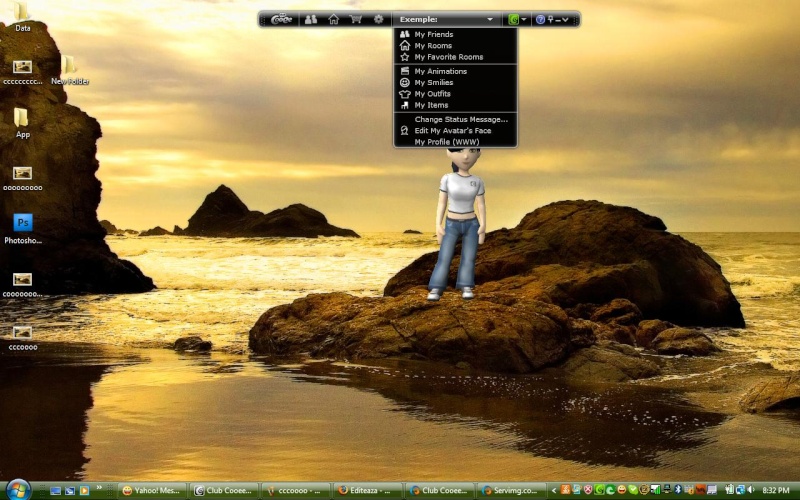 and click on
Edit my avatar face
. And mix it up!

When you are ready, press apply. First time, you will receive a message like this:
You have not uploaded a user image yet. Create a snapshot now?
Click yes. You will see this
. With the first 4 buttons you select photo's form. With the next 2 buttons you zoom in/out. With the next button you take the picture. After you take it, click on the next button and you can choose to upload as user image or to your
nickpage
.