How to send buddy invitations
- right click on somebody and press Add as a friend (or you can see his rooms,etc.). You can find your buddy list here
.
How to accept buddy invitations
- you will see at the right of the screen a message like this:
Buddy invitation received from xxxxx
. Click on it and then press on that thing between
Show Rooms
and
Nickpage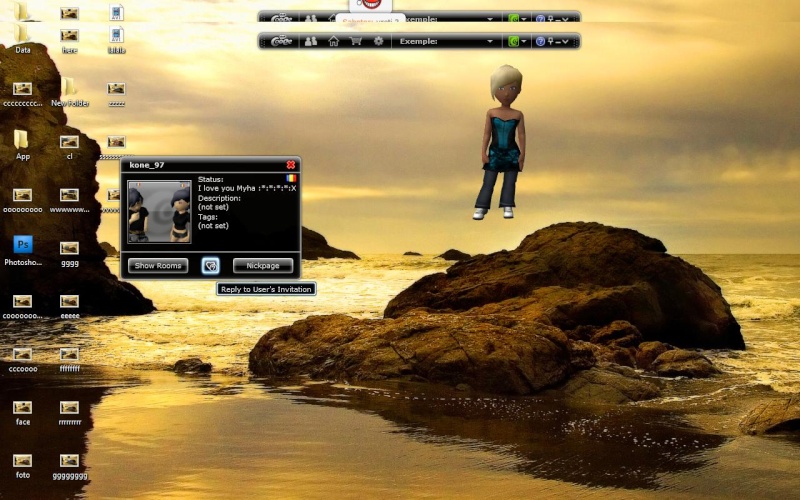 If you right click on a friend you can invite him to join you in a room, show his rooms, view his nickpage.